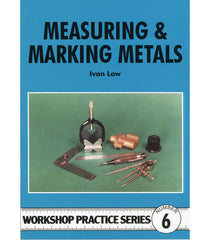 Workshop Practice Series: No. 6 Measuring & Marking Metals
This product is currently sold out.
Workshop Practice Series: This is a good series of books covering most aspects of engineering practice, written by well known names in the model engineering world. All are well illustrated with drawings and photographs, are Paperbacks and published by Nexus Special Interests.